Spring break is only days away, and while some may be heading to a vacation destination, others may be stuck at home. Whether you simply don't have a car or have become trapped in your own house by a supervillain, the Milestone can help keep boredom away with a compiled a list of activities to do without having to open your door.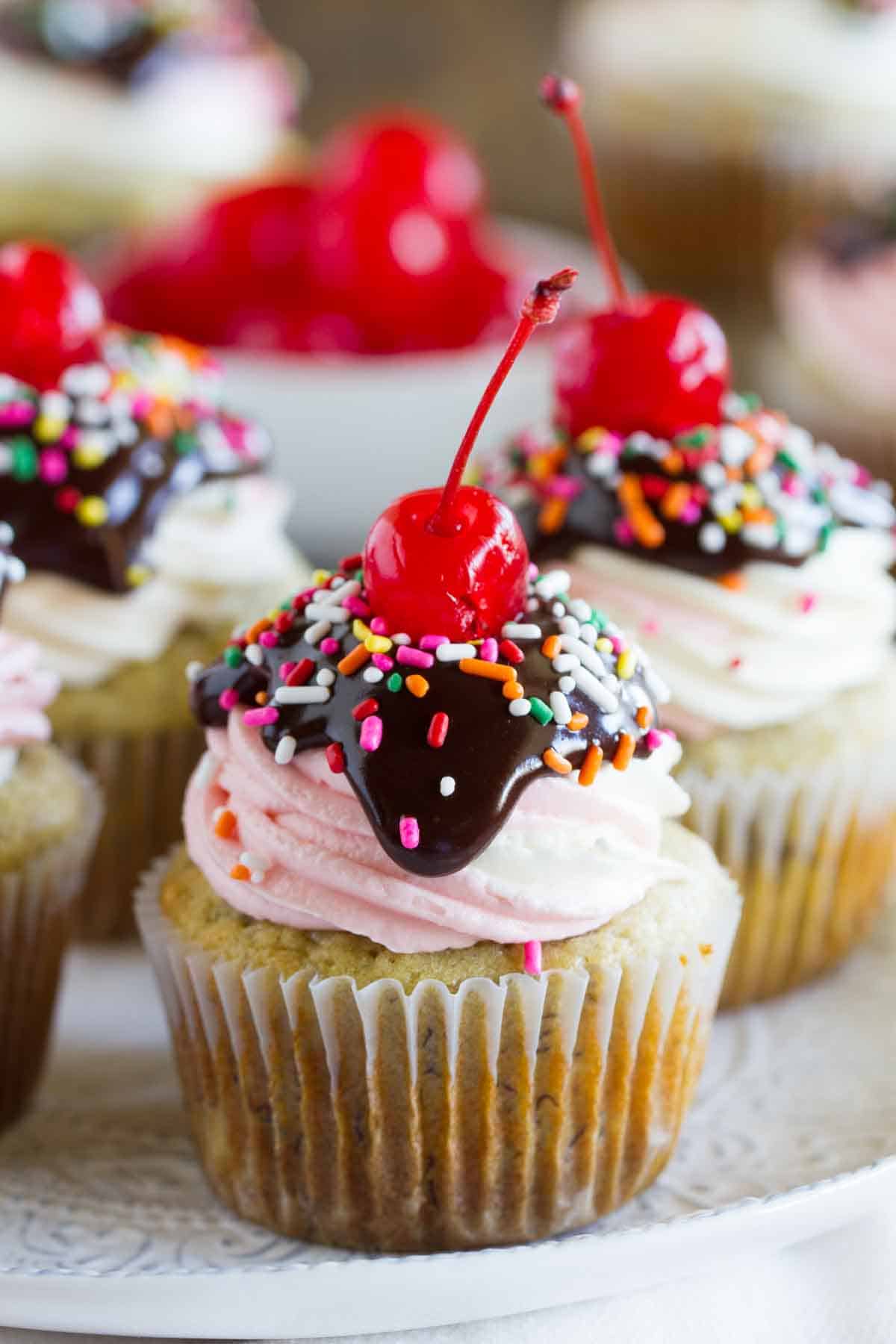 (Photo courtesy of Taste and Tell.)
Hold a cupcake competition
Most everyone has watched some sort of cooking competition, so holding your own with cupcakes should be pretty easy. Admittedly you'd have to buy the supplies before the break starts, but you could attempt to hold this competition with only what you can find in your house already. Invite over a few friends, set some rules, and let the competition begin.
Build a pillow castle
Pillow forts are what childhood is made of, but you are a teenager now and have graduated to building a pillow castle. Use the classic materials of pillows, chairs, and blankets as your base, but expand from the basics by using cardboard, rope, and duct tape to build the ultimate pillow castle. Create a moat to prevent your enemies from attacking you, and implore your friends and siblings to become your knights to protect your kingdom. Rule the land responsibly.
Write a letter to your future self
Writing a letter to your future self may seem cliché, but it is actually a great way to measure how much you've grown over time. This doesn't have to be a long letter, but consider addressing your goals and what all you are looking forward to in the future. Seal it in an envelope, put it somewhere safe, and open it in five years.
(Photo courtesy of Taking Care of Monkey Business.)
Make a sock puppet
Sock puppets are tons of fun to make and are an easy way to get rid of old socks and make new friends. They can be made out of nearly any crafting materials. Here's a great website on how to make seven different types of sock puppets.
Learn Morse Code
You never know you'll need a way to communicate in a quick and effective manner, and the Morse Code is the perfect communication method. Morse Code is the method used originally to communicate over the telegraph. It's fairly easy to learn and could be extremely helpful should an emergency situation arise. Use this website to help learn the Morse Code.
Host a Bob Ross painting party
Bob Ross was the host of the 1980s-1990s television program "The Joy of Painting," and although he died in 1995 his legacy still affects many today. Thanks to Netflix, anyone with this streaming service can paint alongside Bob Ross. Inviting over some friends and painting with Bob Ross is a great way to spend time and de-stress. Be sure to run to Michael's or Hobby Lobby to gather supplies before Spring Break begins or else you'll have to order from Amazon and wait two days for delivery if you follow the "don't leave your house" rule.
Sew old t-shirts into a new quilt
Everyone has too many t-shirts cluttering up their closet. There's no better way to create some space and preserve the memories than by turning the t-shirts into a quilt. The process is actually quite simple and one doesn't have to be a sewing ninja to complete it. This a great craft to complete and can be done by following the steps on this crafting blog.
(Photo courtesy of Brimfield Public Library.)
Hold a Victorian tea party
While a Victorian tea party may seem like a stuffy affair it can actually be a nice way to enjoy the company of friends and hold a pleasant conversation. You really don't need much for it either; all you need are friends, tea, and some sort of dessert. This really need not be a formal affair.
Reorganize your desk
Everyone's desk is a mess, even if they won't admit it. I mean, do you really need that math assignment from third grade? Spring Break is a great excuse to do a little spring cleaning of your desk and even your room if you feel up to it. After all, as Marie Kondo said, "The objective of cleaning is not just to clean, but to feel happiness living within that environment."
Play Monopoly
Ah, Monopoly, the game that has been known to ruin friendships and create monsters out of all us. No better time than the present to celebrate this nearly century-old game by playing and learning all about the fun of crushing competitive businesses.